Another productive week at the cologne tradeshow! An amazing experience that Rowan International was a part of, with great atmosphere and a positive mood. The 28th International Trade Fair for Retail and Promotions finally ended on the 21st of September.
Our stand was full of energy and the busiest we have ever been with a warm and friendly vibe undoubtedly influenced by the warmth of the late summer in Cologne. With an outstanding performance from our team they were able to attend to every customer with an end result of productive conversations, business and networking.
We had a range of visitors that represented a diverse mix of trade from grocery, cosmetics, household, confectionery, alcohol and personal care. Our team at Rowan were able to make numerous international contacts from not only from our home market within the EU but also from Sierra Leone, Russia, Angola, The Middle East and other countries. With a big focus on our cosmetic products surprisingly a large percentage of our customers were interested in cosmetics. Rowan International have been exhibiting for the past 5 years and we keep getting better, with the products we are offering, the service we provide and great feedback from our customers.
This year was very successful we concluded with some great deals and made new business with top contacts, Rowan International truly understand that the combination of opportunities to cultivate existing clients and generate new business is a unique feature to the IAW trade show and really gives of an element of 'see and be seen' which is what Rowan international take full advantage of. To Rowan International the IAW Trade Show is the most important trade fair for meeting existing and potential new business partners such as online retailers, discount chains, independent retailers and wholesalers.
The next IAW trade show will be held in February and you will have the chance to meet us again providing you information and what we do and how we work, possibly offering you some amazing offers! For more information on the International Trade Fair for Retail Promotions and Imports visit: www.iaw-messe.de.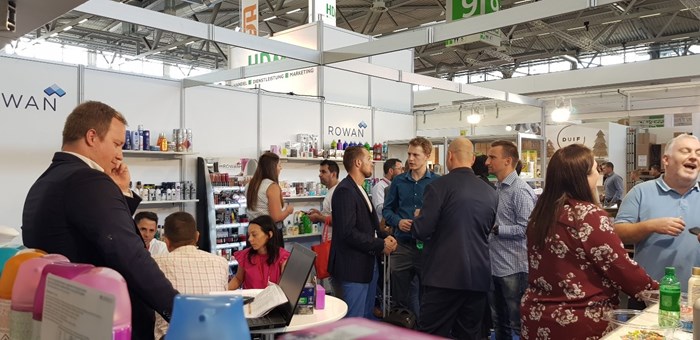 ---